Microsoft Edge is a web browser developed by Microsoft. It was first introduced in 2015 as the successor to Internet Explorer, which is the default web browser on Windows operating systems. Microsoft Edge was designed to provide a faster, more secure, and more modern browsing experience compared to its predecessor.
Recently Microsoft released Microsoft Edge for business which will separate work related browsing and personal browsing into separate windows with their own favorites, separate cache and separate storage locations. New Microsoft Edge for business Icon will have a briefcase symbol on it.
Microsoft Edge for Business is generally available now on managed devices with Microsoft Edge version 116 or later. There are a lot of new features introduced with Microsoft edge for business:
Work browser (Visual refresh)
Automatic switching between Enterprise and Personal profile (Currently only Microsoft account personal profile is supported)
Company branding (will be available in future updates)
MAM for Windows (Public Preview)
Now coming back to the deployment of this browser on macOS devices using Intune. Unlike other application package deployment Microsoft edge is natively available for deployment from Intune admin center. There is no requirement to download any setup Installer files or using macOS app wrapping tool. Let's check the steps:
Steps to deploy Microsoft Edge on Mac devices using Intune
Please follow below steps to deploy Microsoft edge on Mac devices using Intune admin center.
Login on Microsoft Intune admin center
Click on Apps > macOS > macOS apps
Click on + Add to start the creation of deployment
App type: Under Microsoft Edge, version 77 and later, select macOS
Click on Select to proceed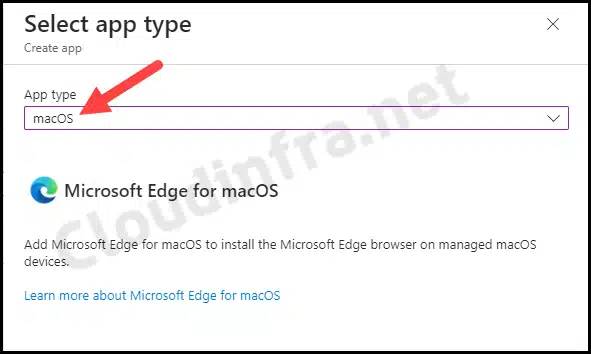 App information
On App information page, most of the information will be pre-populated for you. You can modify any information you like and click on Next to proceed. Below is a summary of what information is available from App information tab:
Name – Provide a unique name of the application. This name will show up on the Company portal app.
Description – You can use this field to provide your users with Information / Instructions which could help end users while Installing and managing this application from Company portal app.
Publisher – This is to Identify the publisher of the application. This information should be pre-populated for you. Publisher also shows up on Company Portal for the app.
Category – You can choose a category to organize application on the company portal app.
Show this as a featured app in the Company Portal – For quick access to the application from company portal app, you can choose Yes to make this app featured. Default option is No.
Information URL – This provides information about the application. You can provide a link which user's can click on to get more information about this application.
Privacy URL – Provide a link here which users can click on and find information about Privacy settings and Policies.
Developer – Provide a name of the company or a person who has developed this app.
Owner – Provide a name of the person who manages this app in your organization. This could be IT team name or an Individual who manages licensing etc.
Notes – Provides additional information about this app which could be helpful for the users.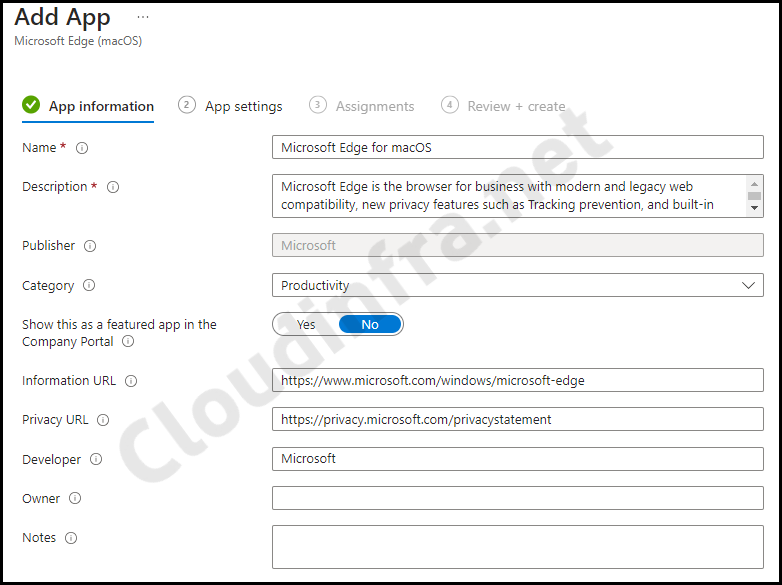 App Settings
You can choose Edge channel to deploy the app. Below options are available:
Stable – This is a recommended option to select for any enterprise, as this will provide most stable version of updates to Microsoft Edge. New features are released every 4 weeks.
Beta – This is stable release of Preview version of MS Edge. Should be deployed to few pilot users for testing Edge features released by beta updates. This should catch any bugs or issues early on in your testing before Stable release.
Dev – This is for new capabilities or features updates for Microsoft edge. You can have few users in to this channel to test updates from this channel.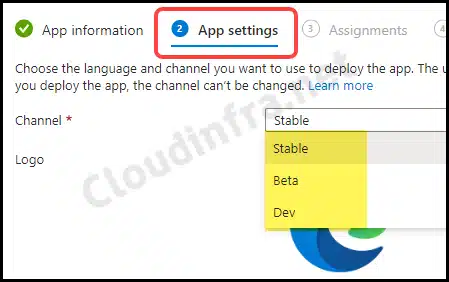 Assignments
There are only two group assignments options. Required and Available for enrolled devices. Click on Add group and select an Azure AD group containing users or devices. If you prefer a more controlled deployment to specific devices only, then make sure to only add macOS devices in the Azure AD group. Once your testing is successful and you want to deploy this application on all Organization devices, you can click on + Add all devices.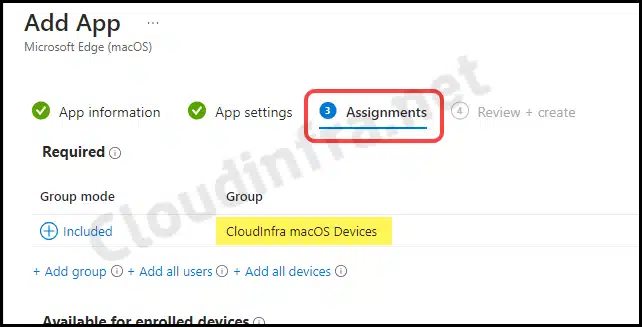 Review + create
On Review + create page, review the app deployment information and click on Create to finish.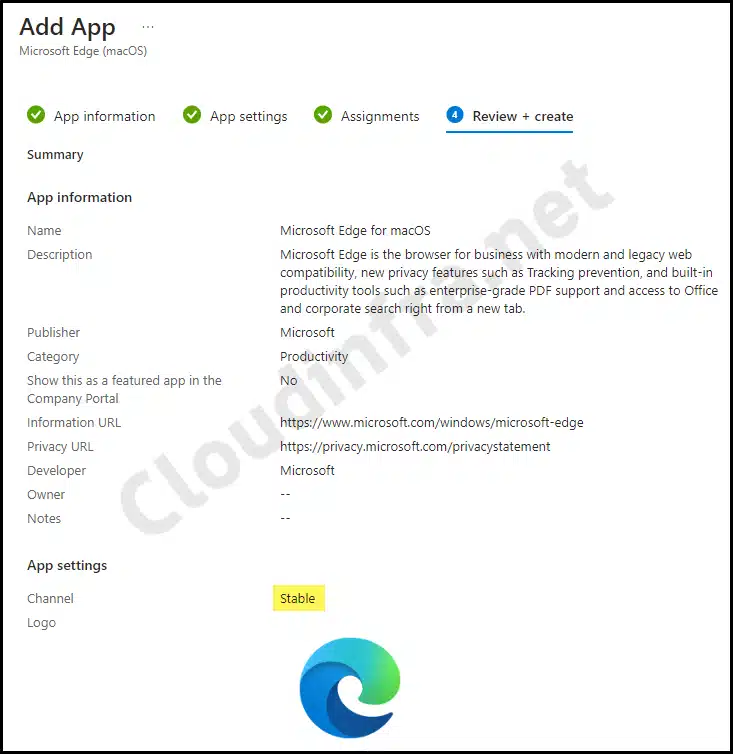 Intune Policy Refresh Cycle
The Device will Sync / Check in to start the app deployment process. It may take some time for the process to start. Therefore, if you are testing it on a test device, you can force initiate Intune refresh cycle on macOS device which will speed up the process. You can also use Powershell to force initiate Intune refresh cycle.
Also, you can restart the device first which also starts the device check-in process. Manual sync is not mandatory on user's devices as the device check-in process happens automatically. But if you are testing this app deployment on a test device then this can speed up your testing and can save some time.
Monitor app deployment using Intune admin center
You can monitor the app deployment from Intune admin center. Go to Apps > macOS > click on the application > Overview page will show the status of Installation similar to as shown in below screenshot.
In case of any issues or deployment failures, you can click on Device install status or User install status to know more details about the error description and error code.
End user Experience
Let's check the end user experience and see if the application is Installed as per the app deployment. After the device check-in process completes, the application will be installed on the device. You can go to the Applications directory to find Edge browser in the list. To locate the Applications directory, you can go to Finder > Go > Applications.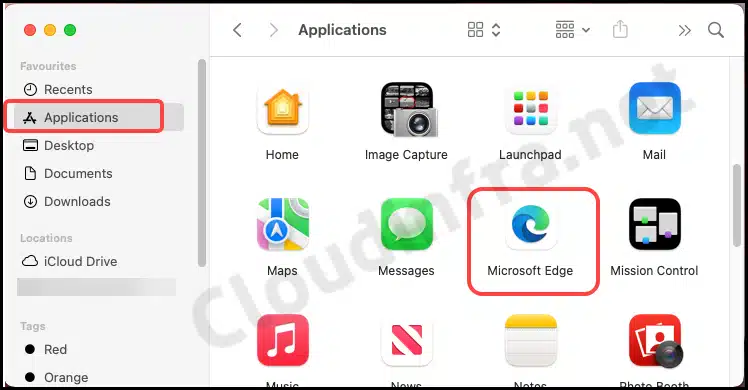 As of this date of writing this blog post, Edge version which got deployed using Intune admin center is Microsoft Edge Version 116.0.1938.54.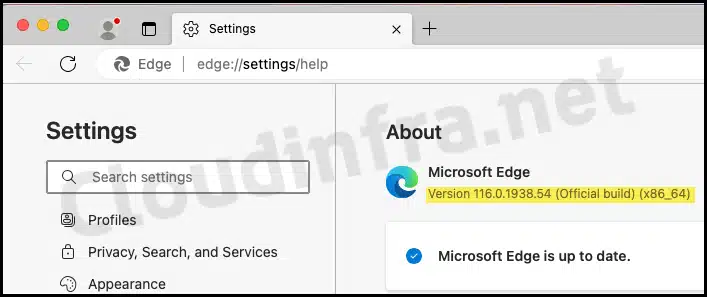 macOS Intune deployment troubleshooting
If you face any issues with application deployment, you can refer to IntuneMDMDaemon*.log and IntuneMDMAgent*.log files. To find out the more information about how to locate these files on macOS device, you can refer to my other blog post: How To Collect Intune Logs From MacOS Device.
Conclusion
As you have seen in this blog post how easy it is to deploy Microsoft Edge browser using Intune admin center. A device must be enrolled into Intune to be able to deploy any application. As Microsoft Edge browser package is built into Intune, there is no separate setup file or package creation required. You can simply create a deployment for this app.
READ NEXT