Recently I got an error message while booting up my Windows 11 laptop. My laptop was working absolutely fine last night but this morning due to low battery, I had connected my laptop to the power source to charge the battery. I also switched on my laptop but due to a power outage in my area, the system was abruptly shut down a few times which may have caused the issues with Operating System files.
Restarting the system will not help in this case as during several attempts to restart the system and hoping that it would auto-resolve, it didn't work and kept on showing the same BSOD (Blue screen of Death) screen on every restart.
Your PC couldn't turn off properly
The operating system on your PC failed to turn off properly and needs to be repaired

Error code: 0xc0000001

You'll need to use recovery tools. If you don't have any installation media (like a disc or USB device), contact your PC administrator or PC/Device manufacturer.

Please Enter to try again
Press F1 to enter Recovery Enviornment
Press F8 for Startup Settings
Press Esc for UEFI Firmware Settings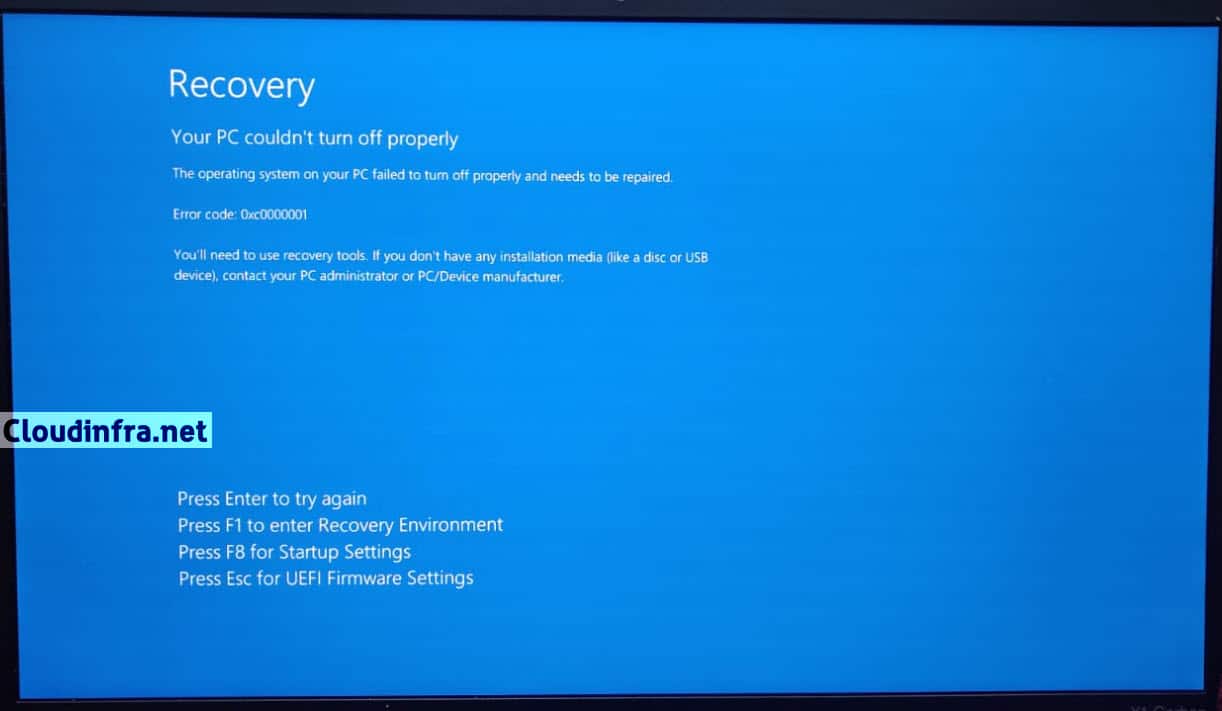 The error message states that the operating system on your PC failed to turn off properly and needs to be repaired which means that during abrupt shutdown of your PC several times, system boot files may have got corrupted or damaged.
You need to use the recovery tools to enter the advanced startup repair mode and troubleshoot the issue from there. In my case, I did not have to create an installation media and the fix for me was quick and easy.
I want to share that with you in this blog post along with that I performed a health check on the laptop related to hard drives and system files to make sure that the system will work reliably from the next time its rebooted.
A bit of background Information about my system:
OS: Windows 11 Enterprise x64 bit.
RAM: 16 GB.
System: Lenovo Thinkpad X1 Carbon 5th Gen.
Bitlocker Enabled on System Drive: Yes.
You can press F1 to enter the Recovery Environment but this option did not work for me, when I pressed F1 the system got restarted and presented me with the same screen. If it works fine for you, then use this option first and repair Windows to fix the issue. I have used the key F8 to Enter the startup settings.
When you press the F8 key to enter the startup settings, you will need to Enter the Bitlocker Key to unlock the drive. Therefore, keep the Bitlocker key handy. I had encrypted my Hard Drive and stored the Bitlocker key to my Microsoft Account.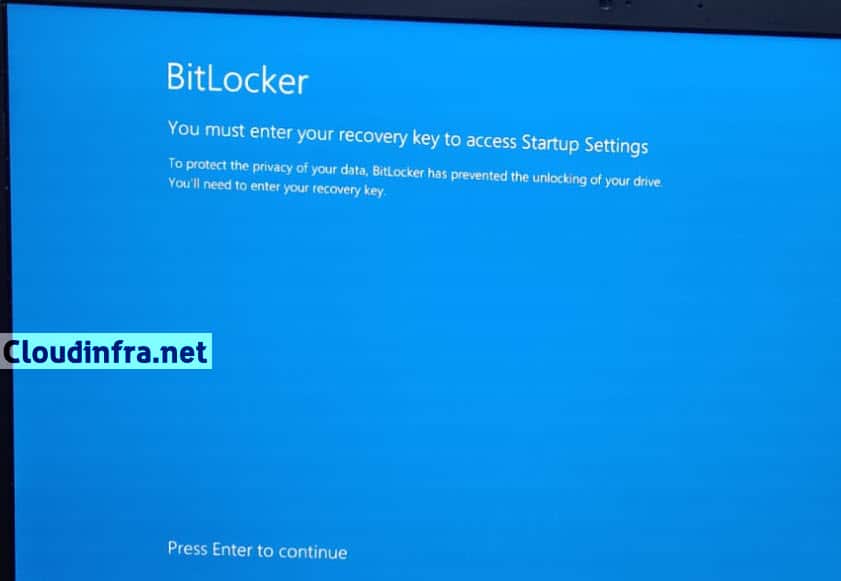 Use the link https://aka.ms/myrecoverykey and log in using your Microsoft account to get the information about the key. Once you get the key from your account, Enter the recovery key and press Enter to proceed.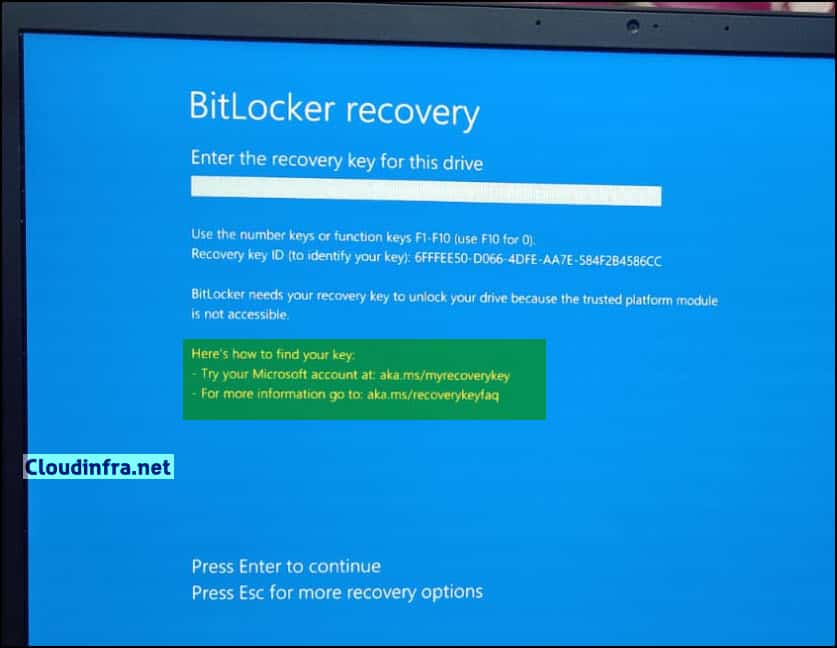 The next screen you will see is for the Startup Settings, Press F4 to Enable Safe Mode. Once you press F4 the system will reboot into Safe Mode.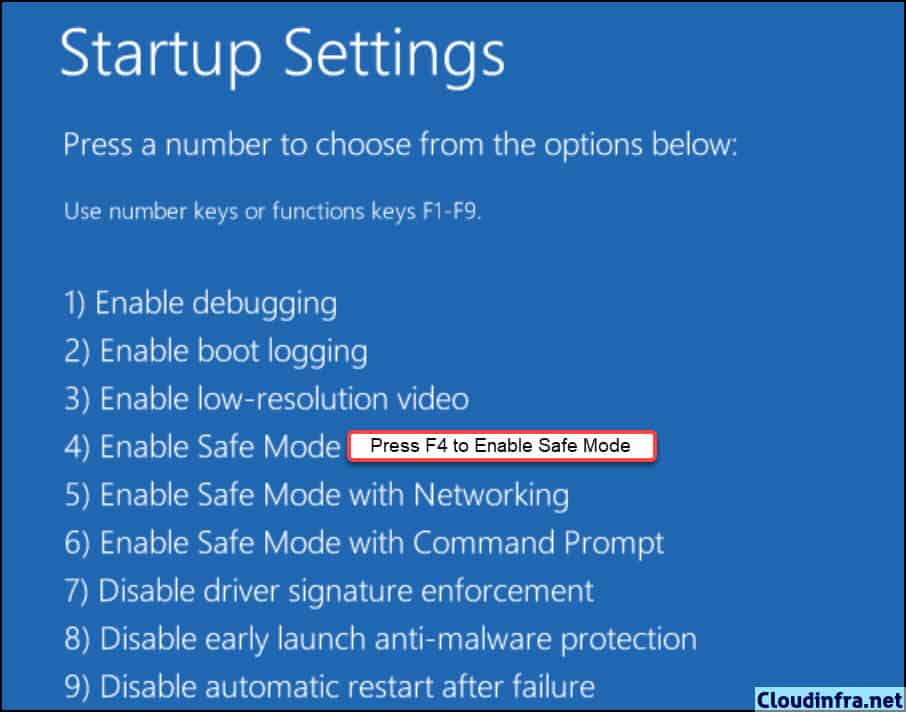 Once you are in Safe Mode, click on the Windows logo and –> Power Button –> then click on Restart to restart your PC.
There could be different steps you could perform depending on the error message shown on the BSOD screen. In my case, you can clearly see that the error was "The operating system on your PC failed to turn off properly and needs to be repaired".Therefore, a clean restart should fix this issue for now unless there is greater damage to the system files which will then require a full system repair.
For Example, If you know that you have recently performed some action on the operating system e.g. installed a patch or software etc. which has triggered the BSOD screen then in that case you can enter into Safe Mode and roll back that action and then restart the system. But as I knew that there was no action performed by me, simply restarting the system could resolve the issue without getting into the repair process.
After the restart is completed, your system should work normally and startup will be normal as well. Log in using your username and password and check your files. It is recommended to perform health checks on your system to make sure there are no corrupt files or damage to the system files. If there are corrupt system files then that needs to be repaired. Run system file checker tool sfc /scannow command to repair missing or corrupted system files.
sfc /scannow
The sfc /scannow command will scan all protected system files, and replace corrupted files with a cached copy that is located in a compressed folder at %WinDir%\System32\dllcache.
As you can seen in below screenshot, sfc /scannow verification is completed on my system and windows resource protection did not find any issues.
Click on Start -> Search for command prompt -> Right-click on it and Run as Administrator to open command prompt window as an administrator.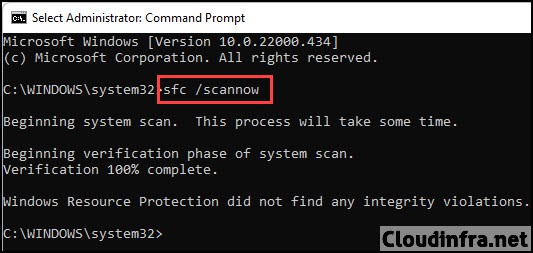 Run chkdsk command to check file system and file system metadata of a volume for logical and physical errors.