Web clips provide a faster way of accessing your favorite website. It's like a web link shortcut that you can create on Mac devices for users. When you create a Web clip on Mac, it will be Pinned to the dock for easy access.
Having a web shortcut pinned to the dock of macOS devices for all users in the organization can provide quicker access to, For example: An intranet page, a Company website, or an Internal application portal.
For iOS and iPad devices, a shortcut is created on the home screen. In this blog post, we will be looking into the steps for creating a Web clip app on Mac devices using the Intune admin center.
This feature was introduced in Intune Service Release 2308. Please note that the macOS devices must be Enrolled into Intune for targeting this deployment.
Table of Contents
Deploy Web Clip App on macOS devices using Intune
To deploy Web Clip App on macOS devices, follow below steps:
STEP 1 – Add Web Clip App on Intune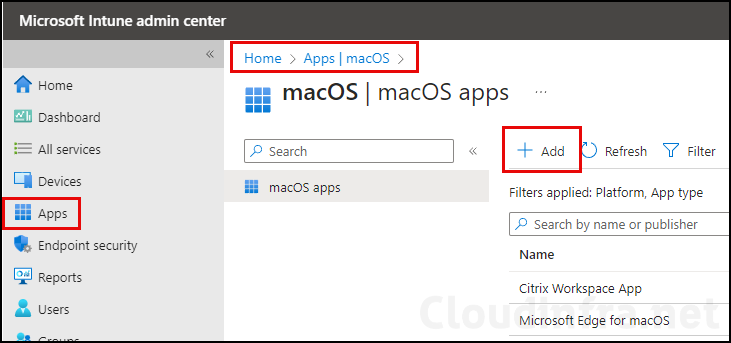 Using App type drop-down, Select macOS web clip. Click on Select.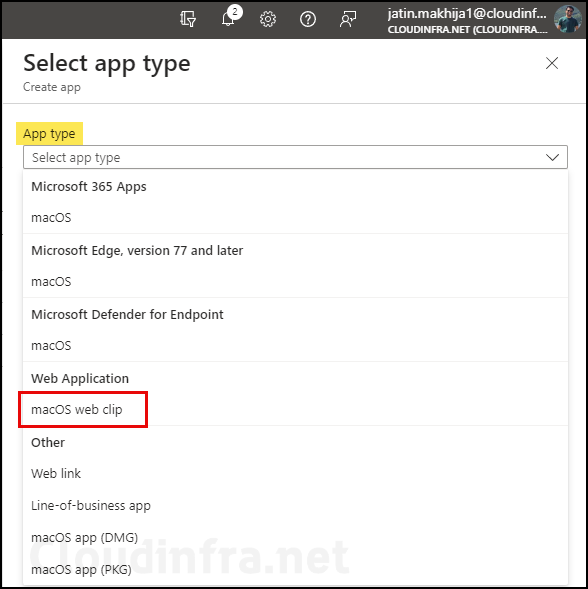 STEP 2 – App Information
Provide Information about the Web Clip App:
Name – Provide the name of the app.
Description – Provide a useful description of this app.
Publisher – Enter the name of the Publisher.
App URL – Enter the Website URL that you want to launch using this app.
Category – Select a category
Logo – Select a Logo for this Web Clip App.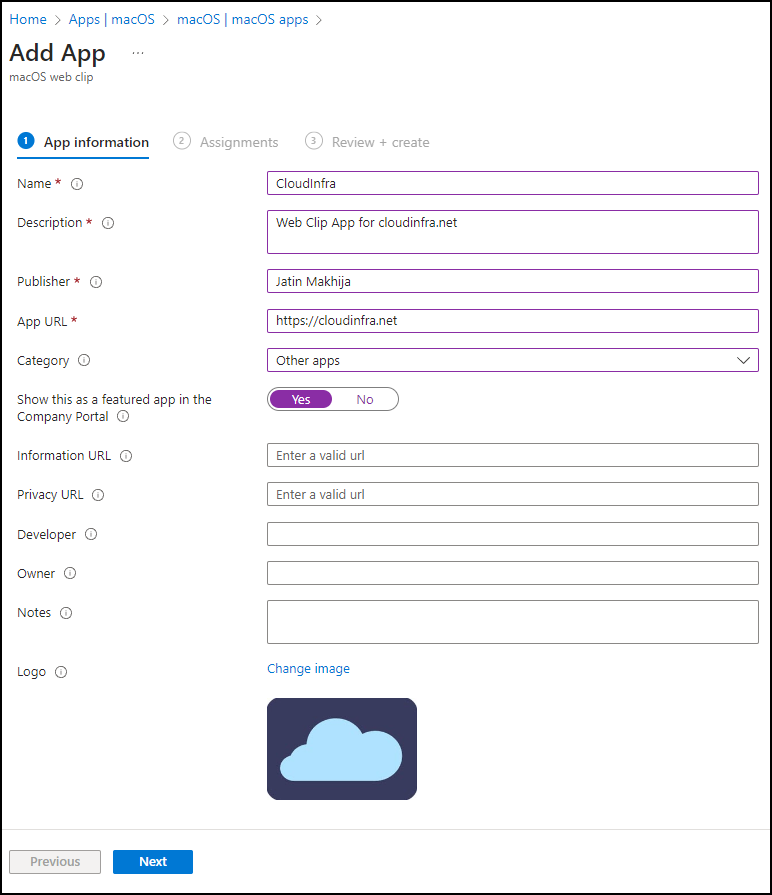 STEP 3 – Assign Web Clip App to macOS devices
Under the Assignments tab, Click on Add group and select an Azure AD group that contains Mac devices.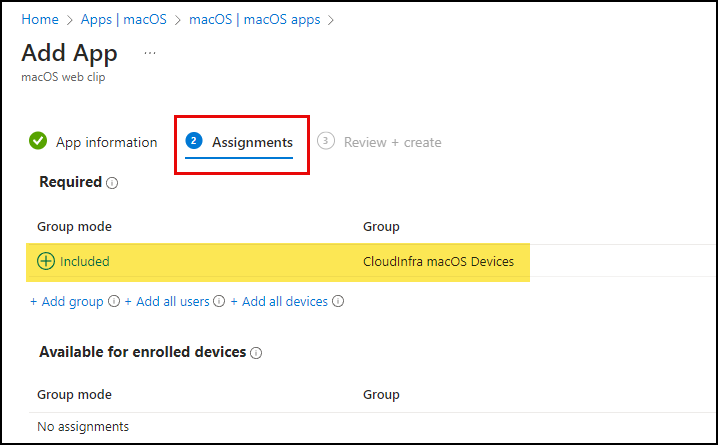 On Review + create page, Click on the Create button to start the deployment process.
Monitor Web Clip app deployment
Intune Device check-in may take some time, you can either wait for the check-in process Initiation or force Intune Sync on the device to make the download process faster.
You can monitor the deployment process from Intune admin center > Apps > macOS. Click on the app deployment for Web clip app you created. From Overview page, you can find the deployment status.
You can also click on Device Install status and User Install status to find out which devices or users have received this deployment successfully.
End-user Experience
After macOS device gets the Intune deployment profile, you will find the app Pinned to the dock. When you launch this app, It will open the website in the default web browser configured on the device.